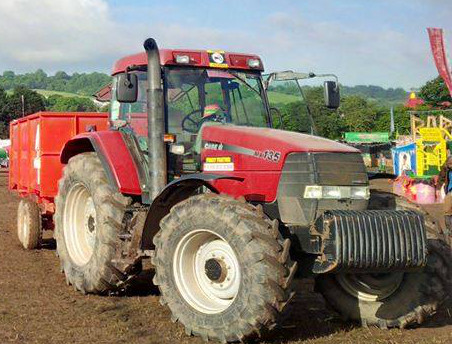 Information given for non-festival provision is a guide only so please check on the relevant websites
COACHES
National Express Coaches do not require proof of having a festival ticket/booking reference.
See Tickets coaches are strictly for non-working festival goers.
BUSES
you should have your 'official letter' with you in case you're asked to prove you are legit.
The Festival Bus Station is located at the NW tip of the site by Pedestrian Gate A and between Yellow Gate and Red Gate.  It's split into distinct sections and Festival bus services are marked GF1, GF2, GF3, Rail & Ride and Pick Up/Drop Off shuttle.  There is a Travel Information Point near Gate A from Wed 22nd June to Monday 27th June.  When this is closed there is a general Information Point onsite near Gate A.
1. BRISTOL SHUTTLE BUS Service (GF3, £15)

(a) Bristol Temple Meads to Festival
This service is no longer running so take a train to Castle Cary instead then the free shuttle to site (see more details below) OR use 376/377 bus service from Bristol TM to Glastonbury/Wells and connect into GF1/GF6 service to the Festival Bus Station.


(b) Festival to Bristol
GF3 service runs continuously from Sun 25th June 1200-1900; Mon 26th 00.01-1900
The travel time depends on how heavy the traffic is, normally 70 mins but allow up to 2 hrs on Monday (Sunday not usually a problem).


2. BRISTOL AIRPORT TO FESTIVAL
Bristol Flyer (A1) runs every 8 mins to Bristol Temple Meads Rail Station (approx. 20 mins) or Bristol Bus Station (approx. 30 mins),cost £7 single, £11 return

3. CASTLE CARY FREE SHUTTLE BUS – Rail & Ride*


(a) CC to Festival
Staff only bus on Sat 17th June 1100-2115 & Sun 18th 1200-2115 at approx 90 min. intervals, Mon 19th & Tue 20th 0900 - 2230 approx 60 min. intervals.
Public bus on Wed 21st 0700-2300, Thurs 22nd & Fri 23rd 0900-2300, Sat 24th 0900-1800 & Sun 25th 0800-2100 all at approx 15 min. intervals.
(b) Festival to CC
Sun 19th June 0700 - 2130 approx. 30 min. intervals; Mon 27th June 0300 – 1800 for public and 2100 for staff at approx. 15 min. intervals; Tues 28th 1000-1415 at approx. 90 min intervals

4. SERVICE FROM/TO GLASTONBURY (Service GF1, £4 each way)
Marked 'Festival' & runs from Glastonbury Town Hall to Festival Bus Station & return from Wed 21st June - Mon 26th June. Service starts at 0700 but last bus times vary so check.

5. SERVICE FROM/TO SHEPTON MALLET (Service GF2, £3 each way)
Runs from Cenotaph to Festival Bus Station. Wed 21st June hourly from 1300 - 2130 & Thurs 22nd 1000 – 2130. Return times: Sun 25th June hourly from 1030-0100 then Mon 26th June 0800 – 1600

NB: ALL BUSES ARRIVE & LEAVE FROM YELLOW GATE near Pedestrian Gate A (PGA)
TRAINS
Castle Cary station is best to aim for then you can get the free shuttle to site. There will NOT be an extra train on Tues 20th  but the 11:33 train from Paddington (Reading at 12:01 and Westbury 13:00), will stop @ Castle Cary 13:34.
Bristol Temple Meads to Castle Cary – there are regular trains, sometimes you may have to change at Westbury, and the journey takes around 70 minutes. For information on train times call National Rail Enquiries on 08457 484950 or visit www.nationalrail.co.uk.
PLANES
Nearest airport is Bristol International Airport. Then take the 'Bristol International Flyer' bus to Temple Meads station and then the shuttle bus (see above) to site. If your home is not in the UK you must contact Fiona to tell her where to send your 'official letter' (which gives you access to site so you can collect your ticket).  
RECYCLERS ONLY MINIBUS SERVICE TO FESTIVAL STATION/CASTLE CARY
After the festival a free shuttle service will be available to recyclers.  Please sign up at the office if you wish to travel on the minibus. If you have a need for travel at another time, please contact G-Bob or Kate Thomas in the Tom's field office

Toms Field office to Festival Bus Station for buses to Castle Cary Train Station (see above): 
Mon 26th  13:00 & 17:00.
Tue  27th  11:00

Toms field office direct to Castle Cary train Station:
Tue 27th  18:00
Thu 29th  12:30 & 18:30
Fri   30th  10:00
Please check the Tom's Field Office noticeboard for up to date times as they may differ slightly.
Please allow enough time to catch your train.  At busy times the minibus may do several runs. One way from the farm to station is around half an hour but can take much longer at peak festival traffic times.
CARS
If you are driving here please reconsider and use public transport instead. If you cannot do this then how about car sharing? We have linked up with goCarShare so please look at:
www.gocarshare.com/festival/glastonbury or go to the Official Glastonbury Recycling Crew Facebook. All Recycling Crew use Purple Route to get here (see signs as you approach site) on the east side of the site, and park in Purple Car Park. Then you enter site via Blue Gate (PGB) (see map online) which is near Tom's Field. Make sure you have requested a car pass online.
MOTORBIKES
The free, secure compound is inside bronze entrance. There is a walk to access the site at Gate A. The compound is open from 0800 Tues. 21st June but it closes at 1700 on Mon. 27th June (confirm this when you get here).  No vehicle pass is required.  Before Tues. the compound is available but not secure so bikes should be locked to the fence.
BICYCLES
If you cycle to the festival you have to park your bike in the site lock-up at Yellow Gate (near Gate A) which opens at 0800 Wednesday 21st June and closes 1200 Mon 26th June. Bikes are not allowed on site.
DROP OFF POINT
If you are being given a lift and need dropping off / collecting, please go to the main entrance of the Bath & West Showground on the A371 near Shepton Mallet. It is well signposted. There are free 24hr shuttle buses to and from the Festival Bus Station from 0900 Tues 20th June to 2200 Mon 26th June.


Please see the site map on the recycling website. You can also look at the Glasto website www.glastonburyfestivals.co.uk for more information about getting here and maps.